Taking the Book Quiz
Mark "Mr. Excitement" Armstrong has introduced to us bloggers a quiz that asks: If you were a book, could we hear you scream?

Okay, maybe it's not that, but I've taken it and here's the result: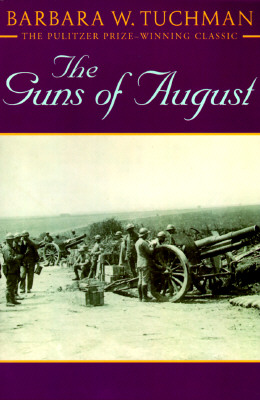 You're The Guns of August!

by Barbara Tuchman

Though you're interested in war, what you really want to know is what
causes war. You're out to expose imperialism, militarism, and nationalism for what they
really are. Nevertheless, you're always living in the past and have a hard time dealing
with what's going on today. You're also far more focused on Europe than anywhere else in
the world. A fitting motto for you might be "Guns do kill, but so can
diplomats."


Take the Book Quiz
at the Blue Pyramid.
I guess I should read me.

Hating diplomats,

James "Fuck Nationalism!" Comtois
Labels: books, of interest, Simply Being a Moron